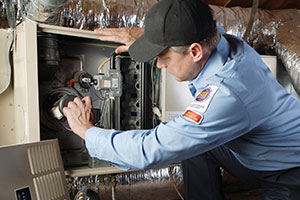 Heating, ventilation and air conditioning are indispensable services that guarantee homeowners and their families, an air conditioned indoor environment that is free from extreme temperature fluctuations as well as dirt and allergens. According to statistics, the indoor environment in most homes is said to be the largest carrier of pollutants compared to the external environment. Dirt, dust and microbes find their way into the indoor space through air ducts and other spaces that open into the outdoor environment.
Instead of sitting back and watching your family struggle with temperature discomforts and the threat of allergic reactions, it's important you take the necessary steps to ensure all environmental threats are put under control.
At Plantation Air Conditioning Repair, we are determined to ensure our customers are well taken care of and their needs met. To do this, we constantly through innovative means look for better ways of delivering our services so that our clientele can benefit and get value for their money. Being a locally-owned and operated company, we understand better the needs of the residents within and beyond Plantation city. We have formed relationships with the locals that are beneficial as far as service delivery is concerned.
Our Customer Policy
Plantation Air Conditioning Repair understands pretty well that the customer is king in our business engagements. The reason we have come this far is partly because of the unique role our clients play not only as consumers of our services, but also as sources of information to better our operations. We have a feedback mechanism that is highly effective and offers our customers a platform to reach out to us. We regularly carry out surveys to map the existing needs and see whether there is anything we have left out in our service delivery process.
Our Employees
Our workforce defines who we are. Right from the recruitment process all the way to commissioning for customer projects, we monitor our employees both in the technical aspect and how well they interact with our customers. As part of the recruitment process, we ensure that we pick the best from the industry and give young and innovative minds an opportunity to work with us. We do background checks so as to ensure the candidates we pick have no issues and will be able to deliver the services as intended by the company. All our employees are NATE-certified and as such are reliable and knowledgeable in the services they offer.
Our Services
We offer a full range of HVAC services including AC installation and repair, heating repair, duct cleaning services, coil cleaning, dryer vent cleaning and pool heating repair. In the discharge of these services, we ensure that our focus is on service quality and the customer needs. So as to make our services affordable, we have a competitive pricing regime that is flexible enough to allow us to work with homeowners irrespective of their budgets.
Brand Partnership
In order to serve our customers better, we have forged mutually beneficial relationships and working agreements with the major brands in the market including Goodman, Trane, Ruud, Carrier, Lennox, Bryant, American Standard, York, and Rheem. This has enabled us to carry warranties on behalf of these brands and conduct training workshops where exchange of knowledge between our technicians and staffs from the brands takes place. This ensures ours staffs are well trained and up to date with market developments.
In order to find out more about our services, you can call us (954) 278-3884 or even email us today and we shall respond appropriately.