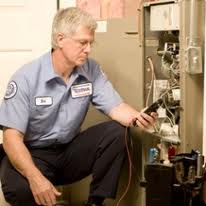 Plantation city is known for its beautiful sunshine and heat. However, this doesn't rule out the fact that during autumn and winter, conditions can change making a heating system absolutely critical. Plantation Air Conditioning Repair is proud to offer a wide range of heating services including but not limited to installation, repair as well as maintenance.
Between us, we have over a decade of experience servicing different types and brands of heating systems. Our heating repair service covers furnaces, heat pumps and ductless mini splitters. We also offer an attractive maintenance program that includes a number of visits to your home for heating inspections. As opposed to other companies operating within Plantation city that open their doors from 8 a.m. to 5 p.m.; we are available 24/7 particularly to handle emergencies which all of us know that you can't plan for.
Plantation City Heating Installation and Replacement
Poor installation of heating systems can have dire consequences on the life and efficiency of your system. Many homeowners have come to us thinking that their systems are faulty only to discover that the inefficient operation and frequent repairs are as a result of poor installation. Our heating technicians are thoroughly trained and have lots of year of experience in installing heating systems for our customers.
If your system is old and on its last leg, don't compromise the efficiency or comfort of your home and family but instead you can do a replacement for a more efficient solution. When doing replacements, beware to check the size of the existing system so that you don't miss out and get an undersized or oversized replacement.
Plantation City Heating Repairs and Maintenance
While system breakdown is a common occurrence and unavoidable factor of life, you need to ensure that you work with a heating contractor who can get your system back up and working quickly through a quality repair service. We offer you a complete heating service repair in Plantation city as well as other auxiliary services that can help you get the maximum benefit from your heating unit.
As a homeowner, you must be observant on the operations of the heating system. This will allow you to note any strange noises that may need any urgent attention. You must know that heating problems don't fix themselves and when left unattended, they can get worse with time.
A regular heating maintenance plan will help you to a certain extent avoid the frequent heating repairs. Our technicians conduct maintenance visits where they clean out the entire system, check for all moving components and replacing them with top performing components. This not only increases efficiency, but also extends the life of the system and reduces frequent repairs.
If you have any heating installation, repair and maintenance need in Plantation city and the surrounding areas, we are here to help you call us on (954) 278-3884. Our services are dedicated and the level of customer service is exceptional.