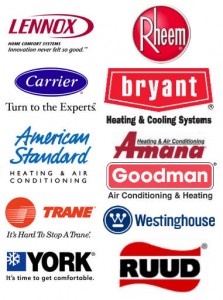 Plantation is a vibrant city located in Broward County in Florida. The city derives its name from the company that previously owned the land it is built on known as the Everglades Plantation Company. When it was established on April 30, 1953, the city of Plantation had a population of less than 500 people and a budget of approximately $1,288. In a bid to actualize the motto of Plantation which is "The Grass is Greener", Plantation Air Conditioning Repair came into the picture to provide the much needed HVAC services particularly targeting the homeowners in the city and its surrounding areas.
We offer same day service, 24/7 all throughout the year. Our company is locally-owned and managed hence we proudly serve with integrity and honesty, virtues that have built our reputation. We don't just let our customers take our word for it, we prove to them that we can do it.
Why Choose Plantation Air Conditioning Repair
We are experts and professionals in the things we do. Our experience handling HVAC installations, repairs and maintenance have given us a solid base upon which we have anchored our service delivery charter.
Our technicians are certified and licensed
We are factory authorized sellers and partners of all major HVAC brands
We offer satisfaction guarantees to our customers
Our services are comprehensive to cover every possible HVAC need
We operate on a 24/7 basis with a backup emergency team
Our prices options are competitive and we offer free estimates
Our Services
At Plantation Air Conditioning Repair, we have a well-developed and customized portfolio of HVAC services which include:
We help homeowners identify and acquire the right AC systems for their homes. This is especially important to new homeowners who may not have had the experience of buying HVAC systems. We also help our customers install new systems, replacement units, and other HVAC components in a professional way. In case of breakdowns, we also offer repair services.
Heat pumps are growing in popularity because of their dual utility covering both the cold and warm seasons. To help homeowners choose the right system, have it installed in a professional way for optimal efficiency during operation; we have trained our staffs to offer heating installation services. We also provide repair and maintenance services thus giving peace of mind to homeowners knowing that their systems are looked after.
Ductwork is one of the most important systems that can easily interfere with your indoor comfort if not attended to appropriately. Over time, ductwork accumulates debris and dirt thereby requiring a clean up to allow for free flow of air. Our duct cleaning experts ensure this is done.
The lint that builds up in dryer vents can be a source of fires that have been known to damage property in homes. Instead of waiting until your dryer vent overheats and functions sub-optimally, you need to have it inspected and cleaned at least one year.
Dirty coils hinder proper functioning of the HVAC system. This is because they interfere with the cooling process meaning your heat pumps and air conditioning units have to work extra hard to give the same service thus wearing them out. Our coil cleaning services are targeted at enhancing the cooling and heating process for the condenser and evaporator coils.
At Plantation Air Conditioning Repair, we love warm pools where families can enjoy throughout the year. To make this possible, we have helped many homeowners fix their pool heating systems so as to continue enjoying their swimming sessions irrespective of the season of the year. We still live to our word and are always at our customers' premises whenever there is a breakdown or a malfunction of their pool heating systems.
In addition to the above services, we have also partnered with reputable brands including Goodman, Ruud, Trane, Carrier, Bryant, Lennox, York, American Standard, Rheem and Amana.
For a scheduled appointment or a free estimate, call us today on (954) 278-3884 and our uniformed men will be at your premises on time.