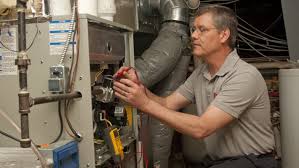 Warranties have to do with expectations. Basically, whether you receive or purchase a warranty with a certain product, the big question lies in your expectations of what the warranty will be able to do when circumstances come where you need to call upon it. Many HVAC buyers both residential and commercial have expectations that when their equipment suffers a malfunction, the contractor or manufacturer will send their representatives and fix the problem as soon as practicable. While this is the ideal scenario, most circumstances do not meet these expectations.
Parts Warranties
When you purchase an equipment from a HVAC distributor who in turn got it from the manufacturer, it only comes with a parts-only warranty. This means the manufacturer will not reimburse you for any labor costs incurred to diagnose and repair the equipment. Take an example where you have a bad compressor two years after the AC installation. Whereas getting a free compressor is nice and possible, you cannot do anything with it unless a contractor brings in his tools, the technical team, and all other aspects required to get it fixed.
The overhead costs in most circumstances come to a hefty bill which you need to negotiate with the person doing the installation before the activity begins. This is why it is very critical to review the manufacturer's warranty and see the percentage of the cost it covers compared to the total cost to get your equipment sorted.
Warranties on Labor
Contractors usually give warranties on labor and not manufacturers. However, these warranties also have a timeframe beyond which you will be asked to pay afresh for any malfunctions. The warranties on labor cover the specific system installed and the malfunctions should arise out of the job done and not beyond its scope.
How to Judge Warranties
In light of the above, there are certain things that you need to factor in as the consumer when analyzing warranties.
Contractor Reviews – It is important you hire  state-licensed and reputable HVAC contractors who will stand behind their work. Ensure you get the warranty in writing for reference purposes. Reading online to see what other customers are saying can be enlightening.
Ask for the Manufacturer's Warranty – Word of mouth doesn't have any bearing on the warranty and as such it helps to see it with your own eyes. Ensure the contractor explains to you plainly what the warranty covers and where possible send a copy of it to your lawyer.
In addition to the above, you need to employ common knowledge when dealing with contractors and warranties. If something sounds too good to be true, take time and dig further to verify the statements made.